From how we create; who we create for; to how we operate. 
The question we must always start with is:
How are we making it better for people.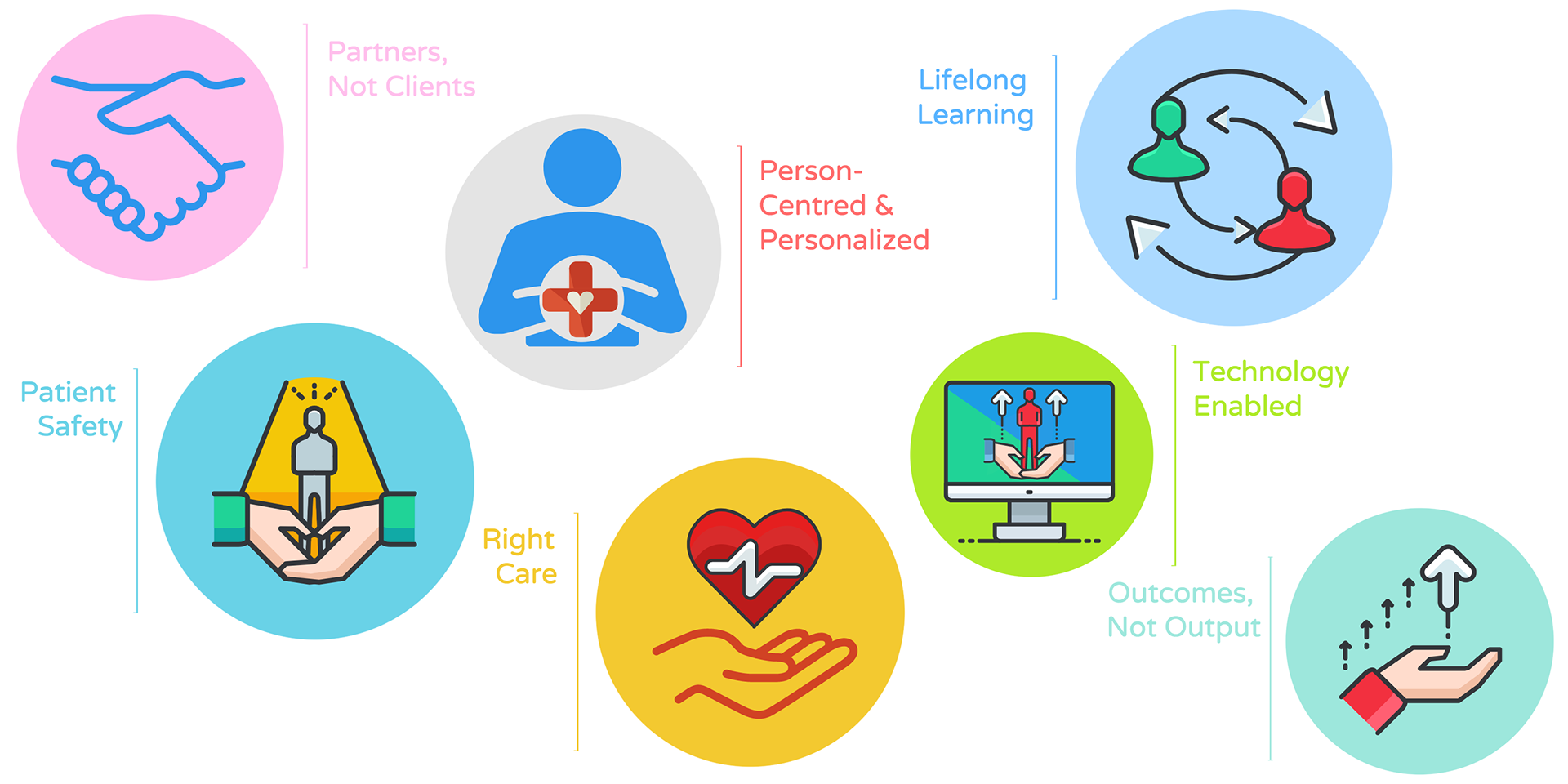 To use
Science, Art, Design and Technology 
–

 Altogether

–
to create an incredible human cognitive ability.
Promoting accountability as a professional responsibility.
To understand how and why people interact and behave, the way they do.
>

i
n helping design better health care & education, improvement, innovation and transformation initiatives. 
To help our partners design and deliver better health care and learning initiatives.
>
enabled by insights into people's behaviour
–
for better services, improved outcomes and a healthier society.   

Better outcomes - Healthier Society.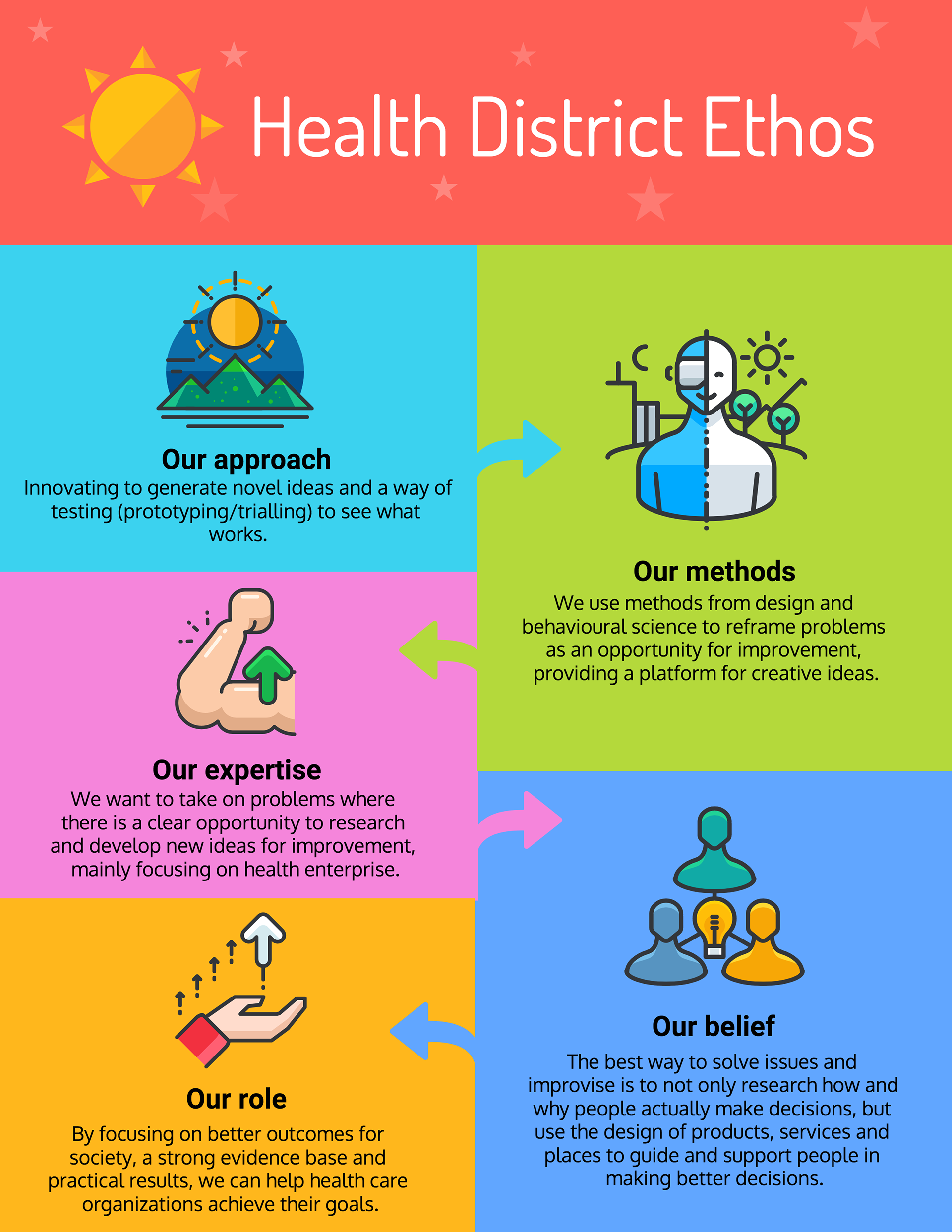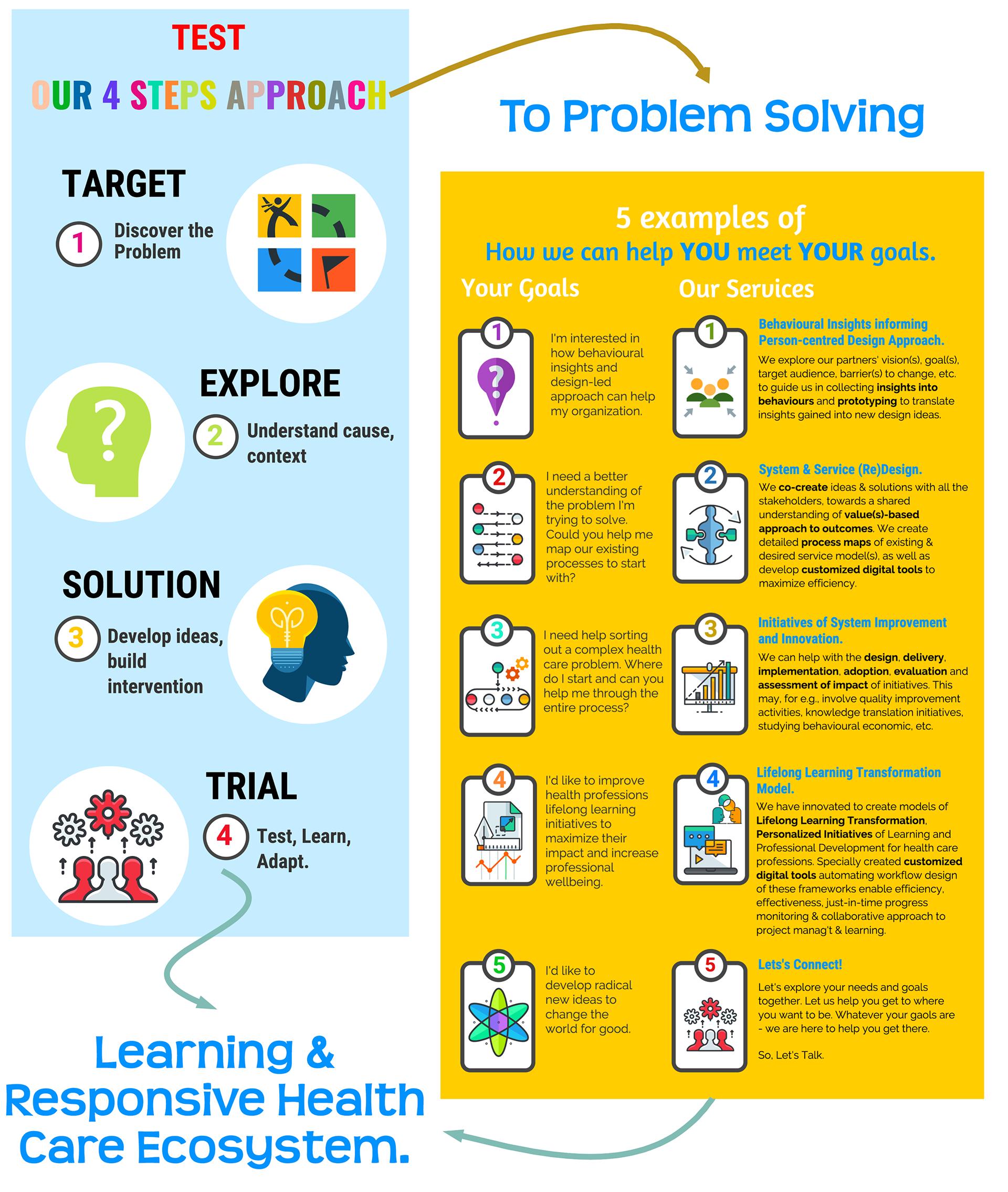 Lifelong Learning & Improvement Initiatives.
Health Technology Innovation.
Want to know more about Health District.